Promotional communication solution for Success card of Bank for Agriculture and Rural Development - 5
Lending activities.
Lending activities are the key business activities of commercial banks to generate profits . Only the interest earned from lending activities can cover deposit costs, reserve costs, management costs. business management… and Hai Chau Bank of Agriculture and Rural Development in recent years also achieved very positive results in terms of lending activities.
Table 2: Loan situation
Unit: million VND
TARGETS
YEAR 2006
2007
DIFFERENCE
Amount of money
Ratio (%)
1. Loan sales
500.319
461,488
-(38,831)
-(7.76)
Short-term
318,726
389,805
71.079
22.30
Medium and long term
181.593
71,683
-(109.910)
-(60,53)
2. Debt collection revenue
451.060
411.292
(39,768)
-(8.82)
Short-term
333,238
352.584
19.346
5.81
Medium and long term
117.822
58,708
-(59.114)
-(50,17)
3. Outstanding balance
541.535
591,731
50,196
9.27
Short-term
351.411
402.606
51.195
14.57
Medium and long term
190,124
189.125
-(999)
-(0.53)
4. Average outstanding balance
516,906
566,633
49,727
9.62
5. Overdue debt
5,300
5.648
348
6.57
6. NQH/DNBQ (%)
1.03
1.00
 
 
(Source: Business report in 2006, 2007 )
The data table shows that the branch's lending situation is increasing. As follows:
– Loan turnover: in 2006 the loan turnover was 500,319 million VND, in 2007 it was 461,488 million VND, down from 38,831 million VND in 2006. In which, short-term loan turnover in 2006 was 318,726 million dong, in 2007 was 389,805 million dong, higher than 2006 with the amount of 71,079 million dong with an increase rate of 22.30%.
Sales of medium and long-term loans in 2007 were VND71,683 million, down from 2006 with an amount of VND109,910 million with a decrease rate of 60.53%. Although looking at the decrease in sales of medium and long-term loans, it is reasonable and quite safe, this decrease does not affect the proportion of each type of credit, but shows that the bank's lending policy is correct. The reason is that the bank can meet the needs of short-term capital for businesses, for the consumption of residential customers, but this number of customers is very potential in the economy so that the bank can develop. branch products and services. Besides, it also contributes to easier management and recovery of principal and interest.
– Debt collection: the bank's debt collection in 2007 decreased by VND 39,768 million compared to 2006 with a decrease rate of 8.82%. Specifically, we can see that short-term debt collection increased by 5.81%, long-term debt collection decreased by 50.17%. The decrease in sales of long-term debt is also reasonable because the sales of medium and long-term loans in 2007 were lower than in 2006. It showed that in 2007 customers did business more efficiently, so the repayment of short-term loans. term in 2007 increased more than in 2006 and showed that the debt collection work of credit officers in particular and the credit policy of the branch achieved good results.
Maybe you are interested!
– Outstanding loans: outstanding loans in 2007 reached VND 591,731 million, an increase of VND 541,535 million compared to 2006 with an increase rate of 9.27%. Of which, short-term loans increased by 14.57% while medium and long-term loans decreased by 0.53%.
In general, the loan situation in the past 2 years achieved growth compared to the plan. The branch always maintains loan sales while the competition between banks is increasingly fierce, attracting and retaining customers is still difficult.
3.3. Business results.
Table 3: Business results in 2 years 2006-2007.
Unit: Million VND
TT
Targets
2006
2007
Difference
 
 
Amount of money
TT (%)
Amount of money
 
2007/2006
 
TT (%)
Amount of money
TT (%)
 
1
a
b
c
2
a
b
c
d
e
f
g
3
Income
Revenues from credit operations
Revenues from service activities
Other revenues
Expenses
Expenses for capital mobilization
Chi service
staffing costs
Assets
Expenses for Contract Management
Provision expense
Other expenses
Profit (1- 2)
55,437
50,678
1,098
3,661
58,139
33,486
156
9
2,146
2,093
20,208
41
-(2,702)
100
91.42
1.98
6.60
100
57.60
0.27
0.02
3.69
3.60
34.76
0.07
64 337
55 493
1,484
7,360
51 607
35 324
250
26
2401
3104
10 437
65
12 730
100
86.25
2.31
11.44
100
68.45
0.48
0.05
4.65
6.01
20.22
0.13
8900
4815
386
3699
– (6532)
1838
94
17
255
1011
– (9771)
24
15 432
16.05
9.50
35.15
101.04
-(11.24)
5.49
60.26
188.89
11.88
48.30
-(48.35)
58.54
 
(Source: Balance sheet of Hai Chau Bank for Agriculture and Rural Development branch)
II. CARD BASIC ISSUES
1.A brief overview of the banking industry.
In the first 5 years (1997 – 2002), in Da Nang, there were about 15 branches of commercial banks and credit institutions operating. Branches are very focused on network development and especially in domestic and international banking services, in which joint-stock commercial banks have a strong rebound compared to state-owned commercial banks (except branches of Foreign Trade Bank. due to coming to the card service very early). However, the total revenue of banking services of commercial banks' branches in the area only accounts for about 8-10% of total income. Some commercial banks have this ratio about 15-20%. One thing is also worth noting. Branches with international payment services can only be counted on the fingers.
This service is mainly at branches of State-owned commercial banks, accounting for over 85% market share.
Currently, in Da Nang, there are 24 branches of commercial banks and credit institutions operating, contributing to making the money – credit market in general and the banking service market in particular increasingly prosperous. Branches are continuing to modernize the bank and the payment system through the bank, in which non-cash payment accounts for over 87%, up 7% compared to 5 years ago. E-banking services are interested in expanding to each residential area, socio-economic zone in the city.
Up to now, there have been nearly 100 ATMs with over 230,000 cards issued; More than 290 payment acceptance machines (POS) are located at hotels, restaurants and supermarkets, creating many conveniences and conveniences for users.
In particular, the more exciting the monetary and credit activities, the more exciting the banking service market will be. In the past 10 years, the business activities of commercial banks in Da Nang have achieved remarkable achievements. Total mobilized capital and total loan balance of commercial banks' branches grew continuously, averaging over 15%/year, creating momentum and creating favorable conditions for the development and expansion of banking services; at the same time, the service income target has always reached double digits. At the top of the table in terms of service income are Banks for Foreign Trade, Asia Commercial Joint Stock Bank, and Industrial and Commercial Bank (in the order of accounting for over 20%, 15%, 10% of total income). It is worth noting that any bank that strongly develops international payment services through import-export channels has outstanding service income.
Business performance is the final indicator of an enterprise's performance after a certain period of time (usually 1 year). Looking at the data table, it shows that the total income in 2007 reached 64,337 million VND, an increase of 8,900 million VND compared to 2006 with an increase rate of 17.3%. In which, interest income from credit activities in 2007 reached 55,493 million VND, an increase of 4,815 million VND compared to 2006 with the growth rate of 9.5%. Income from service activities in 2007 reached 1,484 million VND, increased 386 million VND compared to 2006 at the rate of 35.15%.
Besides the increase in total income, total expenses in 2007 also increased significantly. Total expenses in 2007 were VND 51,607 million, down 11,248% compared to 2006, of which mainly expenditures on capital mobilization increased by VND 1,838 million, equivalent to an increase of 5.49%. In addition, expenditures for banking services, taxes, staff expenses, property expenses, provision expenses… also did not increase significantly. However, the branch's profit after tax reached 12,730 million VND, an increase of 15,432 million VND compared to 2006.
Thus, it can be seen that the branch's business activities are still stable and exceed the set plan. This result is due to the bank's management having the right policies in a timely manner in the current economic volatile situation, in addition to the efforts of the branch staff together with the each other trying to complete the set plan.
With the implementation of business strategies in the city, the network of foreign business in general and international payment in particular of the Agricultural Bank has been continuously expanded. All international payment transactions are centrally controlled at the Head Office. Strengthen inspection and supervision of international payment transactions, guarantees… through the IPCAS system.
In addition, staff training and building a team of experts in international payment operations are also focused. In 2005, the Bank of Agriculture organized dozens of training courses at home and abroad to improve international payment skills for full-time staff.
In fact, when people's living standards are improved, purchasing power (consumption spending) also increases, creating conditions for banking services to develop and expand to meet the requirements of consumers. use, of society at large.
2. Success card and card issuance service characteristics.
ATM (Automatic Teller Machine) – a natural product of bank credit cards – was introduced in the world in the late 1960s and was very well accepted by customers. Rushing to the bank before closing time seems to be a thing of the past because ATMs are usually open 24 hours a day. The popularity of ATM is its convenience and flexibility. A bank customer can withdraw cash, deposit or make loan payments, transfer funds from one account to another, and check balances in bank accounts. When ATMs first appeared they were usually located within banks, but now they are found at airports, universities, grocery stores, supermarkets etc. Although operating costs are decreasing very slowly, currently ATM is now having a favorable effect on banking costs,especially thanks to the introduction of a transaction fee.
a. Features of Success card.
Debit card is a payment card that connects directly to a payment account (VND account or foreign currency account) to help you meet all your spending needs in cash or transactions at ATMs. From the original function of only being used to withdraw money at ATMs and pay via POS, the card now has many other convenient services. Many cards of banks are used to pay for electricity, water, telephone, Internet, cable TV, insurance premiums, buy scratch cards, book flights… – "Success card – the key to success " is a domestic debit card of Bank for Agriculture and Rural DevelopmentVietnam, a non-cash payment instrument issued by the Bank for Agriculture and Rural Development of Vietnam, allowing cardholders to use within their demand deposit account balance and/or limit overdraft to pay for goods and services; withdraw cash at card-accepting units or cash advance points within the territory of Vietnam.
Benefits of using the card:
– Success is your crypto wallet.
– With a compact card, you can directly connect anytime, anywhere with your personal account opened at Bank for Agriculture and Rural Development of Vietnam to make all necessary expenditures.
– Advantages of Success are: Saving money with high interest rates; Account overdraft is allowed (you have the right to use more than the amount in your account – within the overdraft limit set by the bank).
– Non-cash payment method.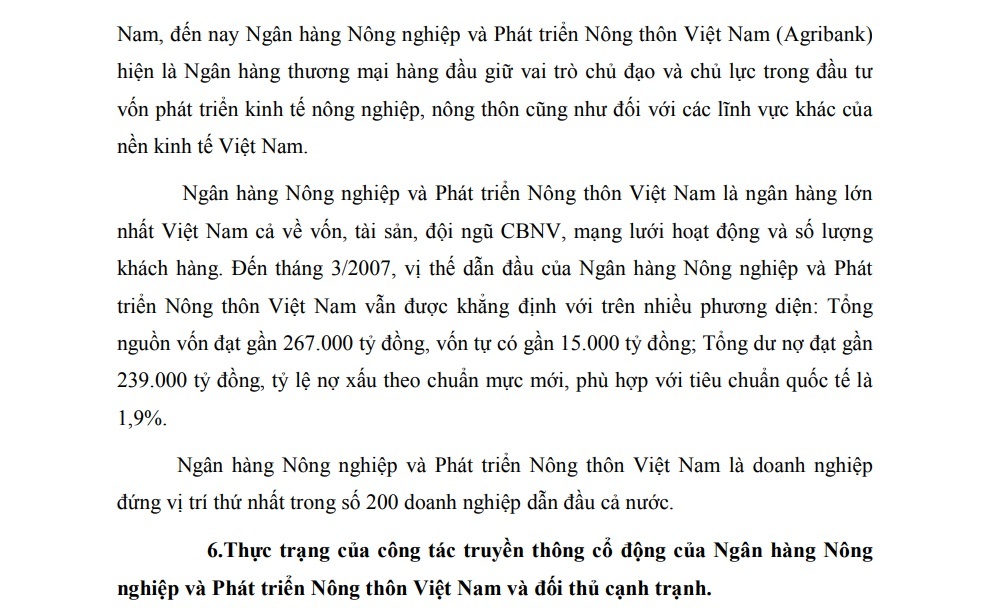 Agribank 's network of ATMs and card-accepting points is constantly expanding throughout the country, from supermarkets, restaurants, hotels….
Perfect modern banking service is available 24 hours a day and 365 days a year at more than 1300 ATMs and hundreds of ATMs nationwide, you will be provided with facilities such as: :
+ Cash withdrawal
+ Transfer
+ Paying service bills
+ Account inquiries
+ Print account statement…
+ Change PIN code
+ Bank information (exchange rate, interest rate ..)
+ Advance from Credit card
+ Inquiry about credit card limit
– Payment card for everyone
All Vietnamese and foreign individual customers residing in the territory of Vietnam can become the owner of the Success card. You just need to fill in the necessary information in the Application for opening a personal account and issuing a Success card. You will receive your card within 1-4 business days.
Table 4: Cash withdrawal limit at ATMs
| | |
| --- | --- |
|   | Success Card |
| Maximum withdrawal amount 1 time | VND 2,000,000 |
| Minimum withdrawal amount 1 time | 50,000VND |
| Maximum withdrawal amount 1 day | VND 10,000,000 |
| Number of withdrawal transactions 1 day | Unlimited |
| Maximum transfer amount per day | VND 10,000,000 |
Table 5: Current fee schedule.
Issuance Fee
– Regular release
50,000VND
– Quick release
100,000VND
Re-issuance of the card
 
– Regular release
50,000VND
– Quick release
100,000VND
Annual fees
 
Cash withdrawal fee
Free of charge
Transfer fees
Together affiliates: Free
Other branches, provinces and cities: 3.000VND / g.dich
Other branches, other provinces: 0.1% / g.dich
Minimum:
20.000VND
+ Maximum: 1.000.000VND
Balance Inquiry
Free of charge
Print statements
Free of charge
Card credit limit change fee
Free of charge
3.Customer characteristics.
The bank's customers include: individual customers and corporate customers.
4. Current card market situation.
Previously, consumers were only used to a few ATM cards such as Connect 24 of Vietcombank, FastAccess of Techcombank, Success of Agribank, etc. now can freely choose because banks are racing to launch cards with many famous features. dominant for each sex, each age. (For example: Connect 24 Visa of Vietcombank for civil servants; Incombank has 4 types: In addition to G-Card for business people, S-Card for students and young people, C-Card for business, there are also Pinkcard for women; Multi-function card of East Asia…) The Government's giving "mission" to banks in implementing the Scheme of non-cash payment in the period 2006-2010, with orientation to 2020 and Directive 20/2007/CT-TTg issued on August 24, 2007 have opened up great opportunities for banks.
Most ATM cards of banks now have the function of transferring money, paying for electricity, water, insurance, buying phone cards, Internet cards, etc. In addition, they also have the function of receiving salary, bonus and income for the customers. employees. Banks are investing heavily to expand the card payment system, the most effective way is to connect the ATM system between banks. Current card alliances include:
– Smartlink Card Service Joint Stock Company was established by 25 domestic commercial banks.
– BankNet card alliance with 7 banks led by Bank for Investment and Development of Vietnam, including other large-scale state-owned banks such as Bank for Industry and Trade, Bank for Agriculture and Rural Development…
The ATM system is becoming more and more extensive, the points accepting cards, besides the traditional distribution system, are constantly expanding. Here are the banks that are currently leading in the number of cards as well as the number of ATMs in Da Nang city:
Table 6: Leading banks in Da Nang as of the end of 2007.
Name of
Bank
Number of cards
Number of
ATMs
Number of
POS machines
Dongabank
32,000 won
27
23
Agribank
30,000 won
28
32
Vietcombank
25,000 won
20
16
Banks are making great efforts to make ATM cards more convenient and popular. The strong increase in the number of cards over time is a success to recognize this. However, in order to retain customers in an increasingly competitive market, the most sustainable way is to make the ATM card more convenient. This forces banks to enter a new stage of investment in both money and brain to "refresh" the ATM card.
5. The position of Bank for Agriculture and Rural Development of Vietnam in the market compared to competitors.
Established on March 26, 1988, operating under the Law on Credit Institutions of Vietnam, up to now, Bank for Agriculture and Rural Development of Vietnam (Agribank) is currently the leading commercial bank playing a leading role. and key in capital investment in agricultural and rural economic development as well as in other sectors of the Vietnamese economy.
Bank for Agriculture and Rural Development of Vietnam is the largest bank in Vietnam in terms of capital, assets, staff, network of operations and number of customers. By March 2007, the leading position of Bank for Agriculture and Rural Development of Vietnam was still confirmed in many aspects: Total capital reached nearly 267,000 billion VND, own capital was nearly 15,000 billion VND; Total outstanding loans reached nearly VND 239,000 billion, the bad debt ratio according to the new standard, in line with international standards is 1.9%.
Bank for Agriculture and Rural Development of Vietnam is the first enterprise among 200 leading enterprises in the country.
6. The current situation of the propaganda work of the Bank for Agriculture and Rural Development of Vietnam and its competitors.
a.Bank for Foreign Trade of Vietnam – Vietcombank: is the bank with the earliest automatic banking service, the number of ATMs by the end of 2007 is more than 900 machines, serving more than 2.5 million cardholders! To continue to dominate the market, VCB plans to reduce card opening fees by up to 70% for customers outside of Hanoi and Ho Chi Minh City. Customers are also given an insurance card or a preferential interest rate for the first 3 months after opening an account. A unique product also soon launched is an automatic investment service, when the balance in the account reaches a certain threshold, the customer can authorize the bank to automatically switch to another more profitable form of investment. . Meanwhile, VCB has successfully connected with VMS Mobifone to collect mobile phone charges via ATMs in Ho Chi Minh City and Hanoi in the near future. The service to top up the account via ATM is also being trialled,just waiting for the execution date.
Currently, VCB is preparing to put 200 more ATMs into use in early 2008.
b. Dong A Joint Stock Bank – Dongabank:
Dong A card, besides the similar features as the cards of other banks, also has a special feature that no card currently has, which is to deposit cash directly into the account by ATM. Dong A Bank regularly has many gift programs and discounts. Currently, there are many policies to waive/reduce annual fees. Exemption of most transactions in the province/city where the customer opens the card.

Date published: 01/11/2021