APPENDIX 2: RESULTS OF LINKED ANALYSIS OF SOME Simplified and compound sentences of two clauses
This is the result given by the association parser (which has not processed compound sentences) for the first 50 sentences in the sample corpus of the Vietnamese – English translation system using ADJ. With parser accuracy around 80%, some links in the sentence may not be correct.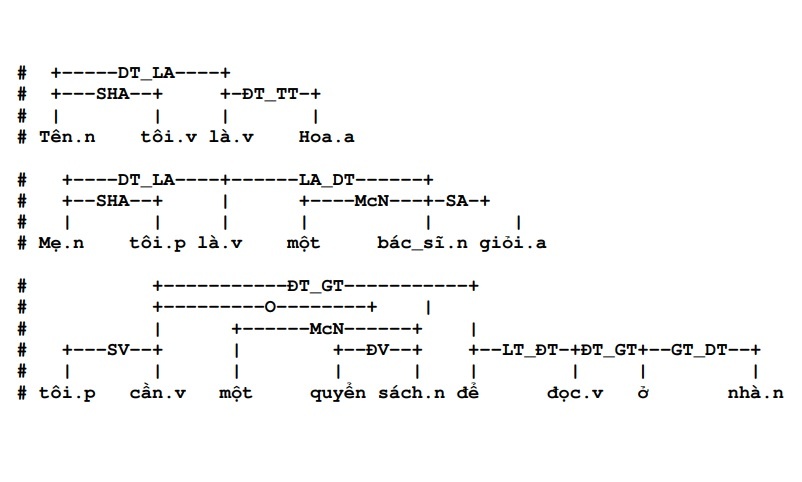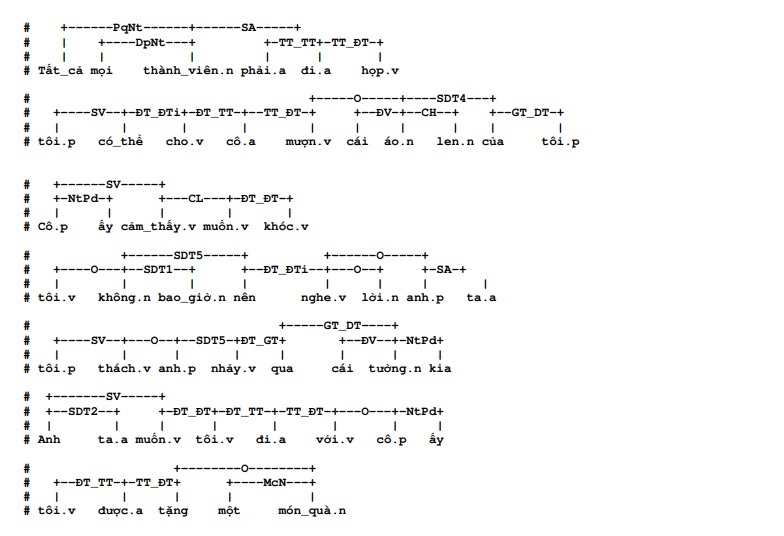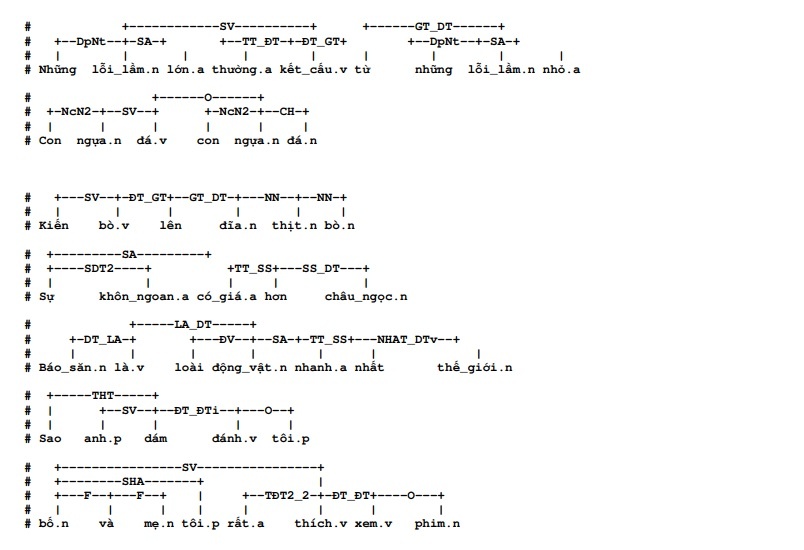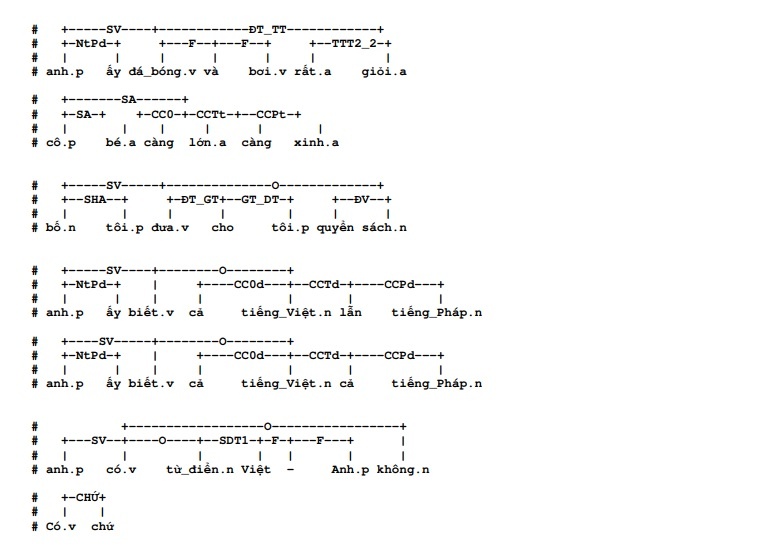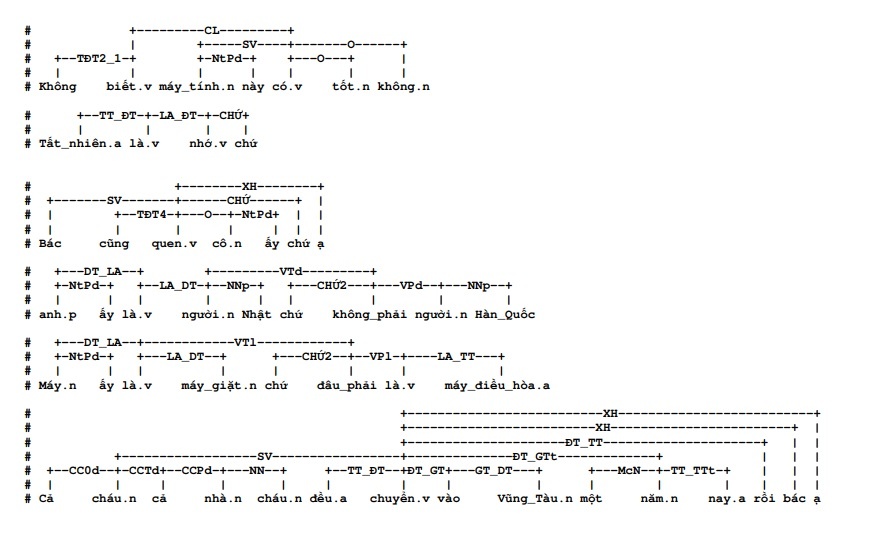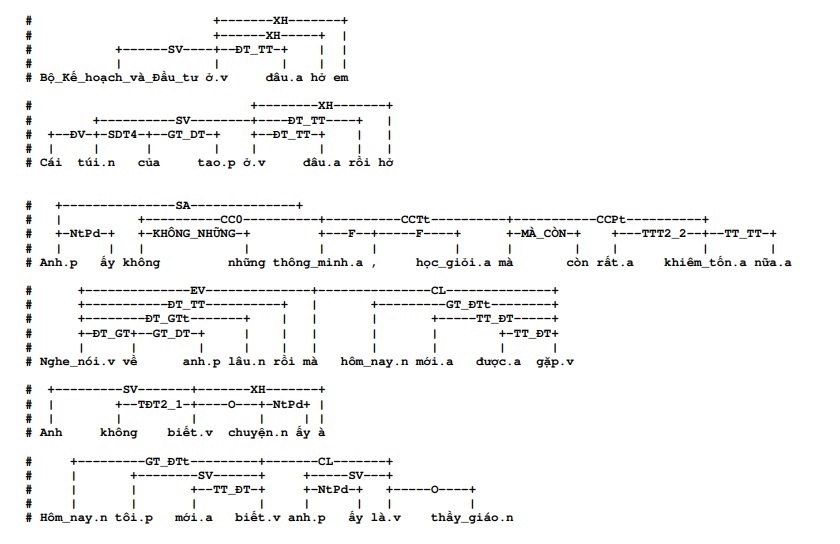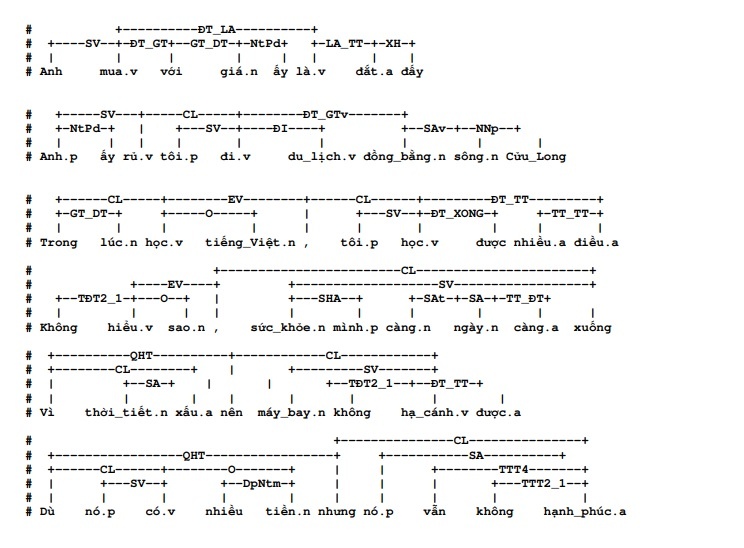 Maybe you are interested!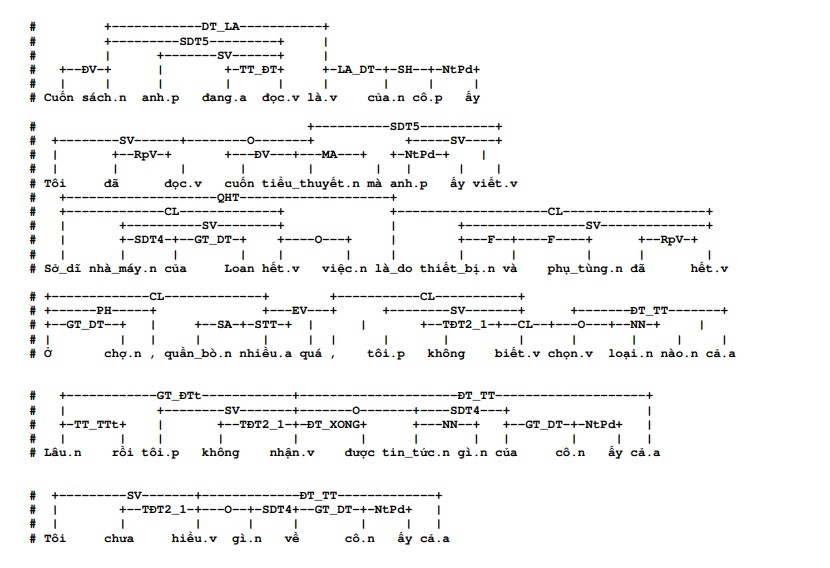 Date published: 01/11/2021