Developing banking services at Nam Viet Commercial Joint Stock Bank - 4
In addition, there are other factors that also affect the development of banking services such as marketing and customer care activities, strategic orientations and policies of the bank, operating network of the bank…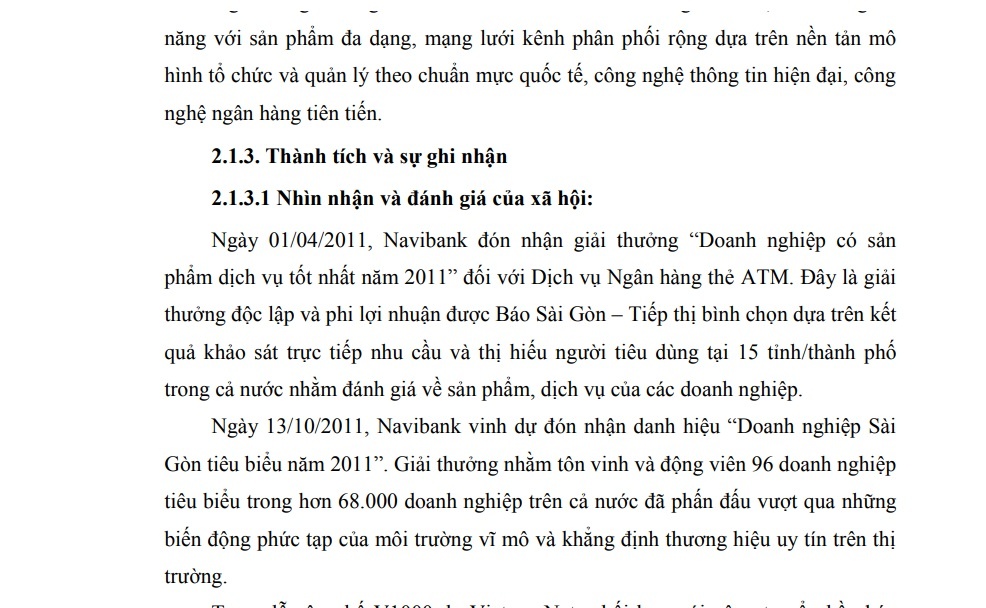 1.6 Experience of international banks in developing banking services and lessons learned for Vietnamese commercial banks.
1.6.1 Experience of Bangkok – Thailand bank
Bangkok Bank is the best known bank and also the largest bank in Thailand. According to statistics, one in six Thais has an account with Bangkok Bank. Despite having an extensive branch network, Bangkok Bank continues to develop small branches to support small and medium businesses and individual customers across the country. A small branch of Bangkok Bank was opened at Lotus large supermarket in Ramintra, Bangkok and more than 18 months later, the bank opened 36 new branches in major supermarkets, universities, and extended working hours. work during the week. As a result of network expansion and increased service time, these small branches have consistently beaten regular branches, delivering success with 7x revenue growth and 60% increase in customers. compared to the original.
In addition to expanding the network of small branches throughout Thailand, Bangkok Bank also restored all of their branches in the main urban areas to better serve the consumption needs of customers. In addition, the bank also opened 32 new business centers. These new business centers and consumer branches are part of the bank's strategy to reach customers by offering attractive services to each of its key customer segments (SMEs and SMEs). small in key areas, individual customers in urban areas, pupils and students).
In addition, Bangkok Bank has built the most advanced check processing center in Thailand, expanding its e-business services by offering direct cash check services to branches in various locations. provinces and main cities. In addition, Bangkok Bank was also very successful when issuing debit cards on a large scale, resulting in this bank accounting for 22% of the domestic debit card market share.
In order to further develop retail banking, customer service was also enhanced when Bangkok Bank launched a modern banking operation center conducted by phone, to provide full service to customers. goods 24 hours a day. In addition, Bangkok Bank also took strong measures to reduce operating costs: cutting redundant labor, inefficient branches, unnecessary expenses.
1.6.2 Experience of Standard Chartered in Singapore.
Standard Chartered Bank in Singapore is one of the leading retail banks in Asia with an evolution in product and customer service. With the ability to link up with third parties, creating powerful alliances to provide new products has brought this bank the advantages of market share compared to other banks of the same size.
In addition, Standard Chartered also knows how to exploit the development of technology in implementing retail banking services. The bank also showed leadership in the use of technology by branches with the idea that the branch wants to become the favorite point of customers with the majority of transactions being done through an automated channel. .
1.6.3 Lessons learned for Vietnamese commercial banks
From the experience of developing banking services in some countries, we can draw lessons for Vietnamese commercial banks as follows:
– Develop an overall banking service development strategy on the basis of market research, determine the capacity and development goals of each bank
– Develop a wide distribution channel, diversify banking services to meet the diverse needs of customers.
– Improve the qualifications of the staff, build a standard service style, and quickly process customer requests.
– Improve the application of information technology in the development of banking services, especially focusing on developing e-banking services to bring more conveniences to customers and reduce costs for the bank.
– Develop a specific and clear marketing strategy to promote the bank's image and gradually build the bank's brand.
CONCLUSION CHAPTER 1
In this chapter, the author has an overview of the concept and operation of commercial banks, the concepts of banking services, the role of the development of banking services, the factors affecting the development of banking services. banking service. Besides, from the experience of developing banking services of some banks in the region, the author draws some lessons for service development at Vietnamese commercial banks.
From the author's comments and research mentioned in this chapter, it will create a theoretical basis for the author in the process of researching and developing this topic in chapters 2 and 3.
CHAPTER 2: CURRENT SITUATION OF BANKING SERVICES AT NAM VIET Commercial Joint Stock Bank
 2.1 Brief introduction of Navibank and the results of Navibank's business activities from 2009 to 2012
2.1.1 About Nam Viet Bank
– Full name: NAM VIETNAM JOINT STOCK COMMERCIAL BANK
– International transaction name: NAM VIET COMMERCIAL JOINT STOCK BANK
– Short name: NAVIBANK
– Head office: 3-3A-3B-5 Suong Nguyet Anh, Ben Thanh Ward, District 1, HCMC
– Phone: (08) 38 216 216
– Fax: (08) 39 142 738
– Website: www.navibank.com.vn
– Email: navibank@navibank.com.vn
Established in 1995 under license number 00057/NH – CP dated September 18, 1995 of the State Bank of Vietnam. Business lines are mobilizing capital, receiving capital, entrusting, borrowing capital, lending, discounting commercial papers, joint venture capital, and payment services.
2.1.2 Brief process of formation and development
The milestone of transforming the operating model from a rural joint-stock commercial bank to an urban joint-stock commercial bank can be used to divide the process of formation and development of Navibank into two main phases: formation (1995-2006) and development period (2006-2010).
In the period 1995-2006, starting from a rural joint stock commercial bank with a charter capital of VND 01 billion, Song Kien Bank (the predecessor of Navibank) faced many difficulties due to limited capital. , limited level of human resources, poor facilities, outdated technology. The consequence of this situation is the narrowness of the scale of operations and low business efficiency. However, within its limits, with its own efforts, and with solid support from new strategic shareholders such as Saigon Investment Group, Vietnam Textile and Garment Group (Vinatex), Co. Shipping Agency Joint Stock Company (Gemadept)…Navibank has determined a new direction of transforming its operating model into an urban joint-stock commercial bank in order to expand its operation scale and orient itself to become a commercial bank. leading retail standard in Vietnam. May 18, 2006 was recognized by Navibank as a strategic milestone in its history of establishment and development by the official event of transforming its operating model from a rural commercial bank into an urban joint stock commercial bank. Headquarters from Kien Giang to Ho Chi Minh City. Ho Chi Minh City, and officially used the name Nam Viet Commercial Joint Stock Bank – Navibank instead of the name Song Kien Rural Commercial Joint Stock Bank. With positive efforts after just over a year of model transformation, by the end of 2007, Navibank had achieved impressive growth as total assets reached nearly VND 10,000 billion, mobilized capital reached more than VND 9,000 billion. , charter capital reached 500 billion dong, profit before tax reached over 100 billion dong.
In the period 2008-2010, under the influence of the world economy, Navibank had to temporarily put aside the goal of rapid growth to focus on the most important task of overcoming the crisis, maintaining stability and safety. work.
Up to now, after 17 years of operation, the Bank's development with a stable and safe growth rate has helped Navibank gain the trust of investors, customers and partners. Summary of some basic information about Navibank's operation over the years:
Table 2.1: Operations of Navibank
| | | | | | |
| --- | --- | --- | --- | --- | --- |
| Targets | Unit | 2009 | 2010 | 2011 | 2012 |
| total assets | Million VND | 18.689.953 | 20.016.386 | 22.496.047 | 21.585.214 |
| Capital mobilization | Million VND | 11.420.325 | 11.410.494 | 15.081.981 | 17.078.559 |
| Odd debt | Million VND | 9.959.607 | 10.766.555 | 12.914.682 | 12.885.655 |
| Profit before tax | Million VND | 189.817 | 209.348 | 222.012 | 3.390 |
| Authorized capital | Million VND | 1.000.000 | 1.820.235 | 3.010.216 | 3.010.216 |
| Network of activities | Million VND | 80 | 90 | 90 | 91 |
Maybe you are interested!
"Source: Navibank's 2012 Annual Report"
In today's competitive environment, in order to catch up with the trend of international economic integration, Navibank has determined that its strategic spearhead is to improve its business capacity through financial capacity, information technology and practical implementation. perform well in risk management. Strategic Objectives Navibank is oriented to become one of the top ten leading retail commercial banks in terms of service quality, versatile operation with diversified products, wide distribution channel network based on organizational model. and managed according to international standards, modern information technology, advanced banking technology.
2.1.3. Achievements and recognition
2.1.3.1 Recognition and assessment of society:
On April 1, 2011, Navibank received the award "The best business products and services in 2011" for ATM card banking services. This is an independent and non-profit award voted by Saigon Newspaper – Marketing based on the results of a direct survey of consumer needs and tastes in 15 provinces/cities across the country to evaluate products. , services of businesses.
On October 13, 2011, Navibank was honored to receive the title of "Typical Saigon Enterprise in 2011". The award aims to honor and encourage 96 typical enterprises out of more than 68,000 enterprises across the country that have strived to overcome the complex fluctuations of the macro environment and affirmed a prestigious brand name in the market.
In the announcement ceremony of V1000 held by VietnamNet in collaboration with Vietnam Assessment Report Joint Stock Company on November 22, 2011 at the Hanoi National Convention Center, Navibank was honored at position 187 in the list. 1000 enterprises have contributed the largest income tax for three consecutive years (2008 – 2010) to the national budget.
On January 13, 2012, Navibank was honored at the Announcement Ceremony of VNR500 – Top 500 largest enterprises in Vietnam organized by Vietnam Report Joint Stock Company (Vietnam Report) in collaboration with VietnamNet. .
2.1.3.2 Receive customer reviews
The steady growth rate in both deposits and loans, and the number of customers during the past 17 years is a clear proof of the recognition and trust of customers for Navibank. This is the basis and premise for Navibank's development in the future.
2.1.3.3 Recognizing the assessment of international financial institutions and news agencies on finance and banking
As one of the 6 enterprises with the best growth index in ASEAN in 2010, Navibank was honored in the ABA Awards Gala night held on the evening of October 27, 2010 at My Dinh National Convention Center – Hanoi. This is also the first time this award has been held in Vietnam.
On November 17, 2011, Navibank was honored to receive the SPT (Straight – Through – Processing) power ratio award by Citibank – one of the most prestigious banks in the US. The SPT standard is an important criterion to evaluate the quality of international payment remittance transactions of banks.
2.1.4 The results of business activities of Nam Viet Commercial Joint Stock Bank in the period from 2009 to 2012.
2.1.4.1 Regarding profitability
As of December 31, 2012, Navibank achieved VND 3,390,487,276 profit before tax. The decrease in profit in 2012 compared to 2011 stemmed from the fact that Navibank reviewed and adjusted the interest rates of old loans to a reasonable level to help customers overcome difficulties, and at the same time made full provision for risks according to regulations. regulation.

Date published: 01/11/2021