branches and 04 transaction offices of Vietcombank Vung Tau are too thin, only transactions during office hours, so some deposit and other payment services of customers have to wait until the bank's transaction hours, this also creates psychological apprehension for customers because they often need to transact later. In addition, the facilities at the branch headquarters and transaction offices are mostly cramped, narrow, unmodern, not commensurate with the brand, and cause many difficulties in serving current customers. Not to mention attracting new customers. This is not only the unique situation of Vietcombank Vung Tau, but also the common situation of most Vietcombank branches compared to other joint stock commercial banks.
Working time is not suitable : currently Vietcombank Vung Tau works during office hours, not Saturdays, and customers who are employees also work during this hour while most other banks in the area. All desks are open on Saturdays. Although there is a thick ATM system (40 pieces), but for services such as receiving deposits and some other payment services, customers have to wait until the bank's transaction time. .
Conclusion of chapter 2.
From introducing the formation and development process of Vietcombank Vung Tau, evaluating business results to analyzing the current situation of international payment activities and delving into the operational status of the certified credit payment method. From the branch over the years 2009-2011, the thesis has found out the shortcomings and causes of limitations in performing operations at the branch and the causes of those limitations. This is the basis for proposing solutions to improve international payment activities by documentary credit method at Vietcombank Vung Tau.
CHAPTER 3: SOLUTIONS TO COMPLETE INTERNATIONAL PAYMENT ACTIVITIES BY Documentary Credit Method at VIETNAM BANK FOR FOREIGN TRADE - VUNG TAU BRANCH.
3.1 Development orientation of international payment activities of Joint Stock Commercial Bank for Foreign Trade of Vietnam - Vung Tau Branch (Vietcombank Vung Tau).
3.1.1 Strategic orientation of Vietcombank.
Based on a comprehensive assessment of business factors and nearly 50 years of experience, Vietcombank has determined its vision to continue affirming its leading position in the market as "Building a Joint Stock Commercial Bank for Foreign Trade of Vietnam". become a multi-purpose financial investment group, among the 70 largest financial groups in Asia (excluding Japan) by 2020, operating in both domestic and international financial markets.
The establishment of a unique strategic partnership with Mizuho Corporate Bank Ltd (MHCB) - a member of the leading Mizuho financial group in Japan and increased capital by VND 11,80 trillion (equivalent to VND 11.80 trillion)
Maybe you are interested!
567.30 million USD – exchange rate 1 USD = 20,834VND), enhancing competitiveness and bringing many benefits to customers.
Mizuho is a leading financial group in Japan and one of the largest financial service institutions in the world with a market capitalization of 2.7 trillion yen (equivalent to 35.5 billion USD) as of September 28. year 2011 and total assets of JPY 156.5 trillion (equivalent to USD 2 trillion) as of June 30, 2011. As of March 31, 2011, MHCB's total assets were JPY 73.4 trillion (equivalent to 959). .46 billion USD) and the equity of MHCB is 3.2 trillion VND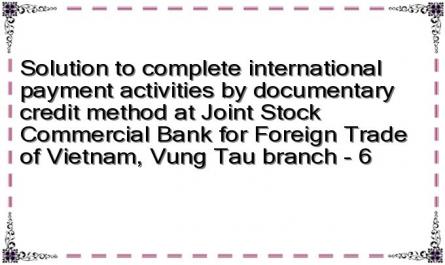 Yen (equivalent to 41.1 billion USD), accounting for nearly 46% and 74% of Mizuho's total assets and equity, respectively. MHCB's investment in Vietcombank is expected to help Vietcombank maintain its leading position in the Vietnamese market, expand into the international market as well as achieve its goal of being in the group of 70 largest financial groups in Asia outside of Asia. Japan before 2020. This is also Mizuho's first investment transaction in Vietnam and the largest in Southeast Asia.
MHCB will provide Vietcombank with technical support services in many business areas, including sending training experts to Vietcombank as well as providing opportunities for cross-selling products for each other.
With advantages in trade finance and foreign exchange transactions, Vietcombank is a leading bank in Vietnam with total assets of approximately 344.2 trillion VND (16.5 billion USD) as of June 30, 2011 and market value of 55 trillion VND (2.6 billion USD) as of September 28, 2011. Vietcombank holds a large market share in trade finance and international payments, as well as lending to export-related industries. , providing financial services, is the most profitable multi-purpose bank in Vietnam. This cooperation relationship is not only an interaction between the two banks but also makes an important contribution in further developing the relationship between Vietnam and Japan. Mizuho is committed to coordinating between divisions in the group in cooperation with Vietcombank to further improve services for corporate customers, investment banking,
3.1.2 Development orientation of Vietcombank Vung Tau until 2015.
Firstly , expanding the transaction network in residential centers to facilitate capital mobilization, lending, payment and service sales in order to maintain and open
expand market share but ensure safety and profit. In the immediate future, it is upgrading Transaction Office No. 2 - Ba Ria City into a Level I branch.
Second,  consolidating and building customer networks, building product and service packages to suit each customer group.
Third,  regularly update new technology, develop a wide range of products and services.
Fourth,  improve the working environment, improve communication and customer care skills for all employees.
Fifth,  focus on developing high-quality human resources.
Sixth,  strengthen the promotion of images, products and services of VCB Vung Tau to customers.
Seventh,  expand cooperation with your local banks.
Based on the development orientation of the Head Office, the socio-economic development strategy in the province, Vietcombank Vung Tau sets the growth targets:
- Consolidate and maintain capital mobilization market share. Funds mobilized from economic organizations and credit institutions increased by an average of 7%/year, mobilized from individuals increased by 27%/year.
- Focus on expanding credit activities to small and medium enterprises and individual customers. Strengthen financial cooperation with your banks in projects with large capital sources. Average credit growth is 23% per year, of which short-term loans in VND are 12%, medium and long-term loans are 36%, capital reserved for small and medium enterprises increases by 4%, short-term loans in foreign currency is 1% and medium-long term is 50%.
- The average number of customers using e-banking services each year increases by 6,000 people.
- At least each year, international payment turnover reaches 1.5 billion USD, excluding payment for crude oil export.
- Domestic payment turnover is 1,600 billion VND. Card payment revenue reached 2,900 billion VND. Total issued 105,000 cards.
- Average foreign currency trading volume is 1.5 billion USD.
3.1.3 Orientation to develop international payment activities of Vietcombank Vung Tau in the coming time.
- Maintain and enhance the reputation in international payment activities of the Bank for Foreign Trade of Vietnam, improve the efficiency of international payment activities.
- Consolidate and develop relationships with traditional customers. Coordinate with related departments to develop a network of customers with international payment transactions
- Improve professional skills, customer communication skills of international payment officers to ensure increasingly quality, safe, fast and accurate transactions.
- Improve the professional qualifications of Vietcombank Vung Tau international payment staff, catch up with international standards and international banking practices. Orientation to focus on developing a number of international banking operations that Vietcombank has strengths in such as documentary credit, international money transfer.
To achieve the above goals, Vietcombank Vung Tau needs to improve international payment activities, especially payments by documentary credit method, provide possible solutions, and make recommendations to the Government. Government, State Bank as well as with customers.
3.2 Solutions to complete international payment activities by documentary credit method at Vietcombank Vung Tau.‌
3.2.1 Solutions at Vietcombank Headquarters.
In order to maintain and expand the international payment market share, the Head Office must have a very special and flexible customer policy for customers who operate effectively, have large sales or transactions through Vietcombank. In addition to policies on fees, interest rates, and exchange rates, there are also policies on capital financing combined with appropriate training programs for corporate staff. Organize seminars on international payment operations for international payment staff and customer transaction officers.
- Request the Head Office to support the branch to better meet the needs of customers in foreign currency for import payment.
- The head office has a mechanism on expenses for international payment officers to come to the enterprise's headquarters to receive documents, creating conditions for international payment staff to assist customers in setting up export documents.
- The head office has a group of experts who are good at international payment, having the function of assisting branches in resolving disputes and disagreements with foreign banks in their operations.
3.2.2 Solution team at Vietcombank Vung Tau.
3.2.2.1 Promoting the advantages of Vietcombank Vung Tau branch based on the existing foundation and prospects of cooperation with Mizuho Corporate Bank Ltd.
International payment activities and payment by documentary credit method are inherent strengths of Vietcombank Vung Tau. Located in the key economic region of the Southeast, Vietcombank Vung Tau with long experience in international payment related to import-export business activities of many businesses in the area in terms of crude oil - seafood - garment - leather shoes - petrol - machinery - chemicals ... with most markets
market in the world, helping Vietcombank Vung Tau have many advantages in major markets such as Japan, USA, Singapore and Korea, etc.
In the context of the world economy still facing many difficulties, investment opportunities seem to have been saturated, Mizuho combined with Vietcombank as a promising and long-term investment. Vietcombank is leading the market with strong financial potential, gaining the absolute trust of customers, which has been consolidated over nearly 50 years of history, having a well-known brand name, deploying many card, retail and foreign business services. currency, international payment...
Mizuho sees Vietcombank's sustainable growth through its wide network of potential growth areas along with a rich and diverse customer base - more than 6 million individual customers and more than 74,000 corporate customers, all Those strengths create a great attraction of Vietcombank compared to many other banks. And this is also the support to help Japanese investors and businesses participate in Vietnam.
Moreover, the comprehensive strategic cooperation with Mizuho is expected to push Vietcombank to soon move towards a multi-enterprise banking model with global operation scale and influence in the region. In addition, Mizuho will commit to supporting Vietcombank in trade finance, project financing, etc., in order to increase Vietcombank's financial potential, demonstrate its leading role in the economy, and provide effective customer support...
Japanese businesses always keep their faith and have a thorough understanding of the Vietnamese market. The cooperation between Vietcombank and Mizuho is an opportunity for both sides to learn and exchange experiences. Mizuho is one of the world's leading banks in terms of size and creditworthiness, has extensive experience in corporate governance, risk management, and compliance monitoring, and has strengths in developing financial services. banking products and modern technology. Vietcombank will have Mizuho share its experience in business administration
The two sides will cooperate to serve corporate customers, investment banking, retail, card... Through cooperation In this event, both sides will share experiences in developing new banking products and services, absorbing modern technology, developing customers and networks to complement and support each other in business activities.
Currently, in Ba Ria Vung Tau province, the rate of imports from Japan accounts for about 30% of total import sales, and most enterprises import machinery and equipment and export seafood through the Japanese market. Copy with L/C payment method. Japanese businesses always have a thorough understanding of international payments. Along with sharing experiences and promoting business, the cooperation with Mizuho will enhance competitiveness, bring efficiency and benefits to customers on both sides. Vietcombank's customers will be provided with more convenient and diversified products. Vietcombank's customers themselves in transactions with Japanese businesses will receive legal advice, import and export payment procedures and effective payment methods from Mizuho. This has been demonstrated by the significant increase in the number of Japanese individual and corporate customers at Vietcombank in recent years. Customers from Mizuho themselves also receive active support from Vietcombank through the activities of the business community in Vietnam and Japan.
Over the time of cooperation with Mizuho, ​​the records of transactions between the two parties increased, especially in capital business and money transfer. The number of foreign exchange transactions increased relative to the past. The average monthly transaction turnover is 20-25 million USD equivalent, in which, mainly purchases of USD, EUR, JPY from Mizuho. Money transfer transactions after opening a Nostro account at MHCB have increased many times. This shows compatibility
The effective and sustainable cooperation between the two banks as well as the opportunities and conveniences for customers of the two sides is increasingly open . Vietcombank Vung Tau needs to promote its advantages on the basis of experience with traditional customers and prospects of cooperation with Mizuho Corporate Bank Ltd.
3.2.2.2 Improving the quality of international payments at Vietcombank Vung Tau.
Faced with the general difficulties of the economy as well as challenges for the banking industry, in order to well implement the targets of the 2012 import-export plan, professional staff of the International Payments Department must be determined to implement tasks flexibly, thoroughly grasping the motto "Acceleration - Safety - Efficiency and Quality" that the Head Office has set forth, in which special attention is paid to the motto "acceleration" that firstly needs to be implemented. measures to combat the decline and maintain the existing import-export payment market share, specifically:
Professional staff must seriously focus on work, self-study, regularly exchange work experiences, participate in seminars, and train new professionals to update and improve their professional qualifications and skills. working capacity; study more professional documents, master the provisions of law, process/regulations of the industry and system as well as relevant international practices to successfully complete the assigned work in the shortest time. with a high sense of responsibility.
- Training, improving professional skills, foreign language skills and customer communication skills, especially adjusting and improving communication skills, customer service style towards each individual must always keep the ethical, responsible, standard and professional but still close, friendly and civilized in each behavior to better meet the needs of customers while preserving, promoting and promoting further deepen the cultural identity of Vietcombank.
3.2.2.3 Arrange personnel and improve professional qualifications of international payment staff.
Based on the operation situation and actual needs, the branch selects and arranges international payment professionals with professional qualifications, computer skills, foreign languages, giving priority to children in the industry, but must meet the requirements of the Ministry of Finance. requirements on qualifications, avoid recruiting employees because of affection or respect, leading to inefficient work, delaying work and increasing salary burden. Regular on-the-job training ensures staffs are professional, enthusiastic and enthusiastic about their work, and deal with customers with high professionalism. Above all, the capacity of the payment staff will be promoted when they are arranged and employed with the right people, in the right jobs, and boldly promoted to leadership positions for young and talented people.
In the perception of Vietcombank Vung Tau staff, so far, international payment service has always been Vietcombank's strength, so customers will find their own transactions without attracting customers. This perception is no longer appropriate, especially in the situation of fierce competition among banks. It is extremely necessary to renew the awareness of international payment officers about customer policies.
On the other hand, it is necessary to adequately treat qualified staff who have good expertise, complete assigned tasks, are dynamic, enthusiastic about their work, loved and trusted by customers, but also need to discipline those who violate the law. violating ethics, neglecting the assigned work, being complained by customers when dealing... in order to bring into full play the working ability of professional staff.
3.2.2.4 Strengthen consulting and customer support.
- Coordinate with Customer Department to further promote customer work and marketing activities, strategically, clearly and effectively promote Vietcombank's image more widely; strengthen and develop good relationship with
existing customers and actively looking for and taking care of new customers.
- Dedicated to consulting and supporting import-export payment operations to create a long-term relationship with customers, especially sending professional staff to export enterprises, helping customers to prepare documents to reduce errors and reduce errors. receive money soon.
- Expansion of loans for purchase and production and processing of export goods. For export L/Cs notified and presented through Vietcombank Vung Tau, preferential interest rates may apply. With perfect documents and a reliable issuing bank, it is necessary to offer free discount to attract customers and improve competitiveness with other banks in the area. Promote trade finance activities, introduce and encourage customers to use package services (credit, L/C opening, guarantee) to attract more payment for import and export transactions through the Branch.
- For regular customers and traditional customers, Vietcombank Vung Tau needs to apply flexible and reasonable preferential policies such as discount rate reduction, flexible exchange rate, low fee, fast disbursement, and consulting. dedicated and free, related procedures are quick. New customers can also market about the superior benefits they will receive when making transactions at Vietcombank Vung Tau compared to other banks.
- Vietcombank Vung Tau provides free guidance documents on international payment operations such as UCP, ISBP and necessary procedures when making payments by documentary credit method, helping businesses understand the advantages and disadvantages points of payment methods from which to choose the safest and most effective way.
- With import L/Cs, Vietcombank Vung Tau wholeheartedly advises importers in drafting contracts and L/C contents to ensure
protect the interests of customers. For export L/Cs, it is necessary to carefully review the terms in the received L/C, notify the customer to consider unfavorable terms and request an amendment to the L/C if the customer finds himself unable to do so. assist in making the perfect set of documents to get the full value of the vouchers. In case the voucher has errors that cannot be repaired or replaced, the bank's experience should be applied to ensure the safety of the customers' assets.
- For businesses that have not transacted or stopped transactions with Vietcombank Vung Tau, it is necessary to approach advertising, find out the reasons that lead to businesses transferring transactions to other banks, then apply appropriate solutions to Attract customers back to the transaction.
3.2.2.5 Develop reasonable import and export payment plan targets.
In fact, every year, the import and export sales target is allocated very high for Vietcombank Vung Tau, the next year is 15% to 20% higher than the previous year, which has put pressure on the branch, contributing to affecting the mind of Vietcombank. The employee's management must always follow the plan and then it is easy to be negligent in business. Moreover, the branch focuses more on credit and capital mobilization activities than on international payment activities because those targets are even higher. Therefore, it is necessary to develop an effective import and export payment plan target, to avoid imposing an unrealistic growth rate.
3.2.2.6 Improve the efficiency of centralized payment form.
The centralized processing model has the advantages of improving management capacity, standardizing the quality of products and services, specializing in business processing, clearly defining the responsibilities of units, effectively using resources. Human. At Vietcombank's Trade Finance Development Orientation Conference in Quang Ngai in August 2011, a long-term goal was set to affirm the number one position in the field of trade finance in Vietnam with the guideline Leading in applying modern technology, diversifying translation products
services, building products according to customer requirements. As of December 31, 2011, there are 33 centralized processing branches at the Head Office, 12 centralized handling branches at the main branch in Ho Chi Minh City. Ho Chi Minh City and 30 direct payment branches.
Currently, Vietcombank Vung Tau has not yet implemented centralized trade finance (Trade Finance – TF), but due to the limitations of the centralized processing process, such as branches providing services to customers, but the transaction documents are in the name of the bank. The head office makes import-export parties suspicious of each other, or the rotation of physical documents makes the processing time longer, causing delays for customers...so in order to work towards a centralized TF handling project for the entire Vietcombank system, the The branch needs to carefully understand the centralized processing business process and the order and processing time of each transaction to ensure that the customer's transaction is not delayed.
Moreover, the TF system that supports management and monitoring at the center and the focal branch is not suitable for the centralized processing model in the world, the applications are not synchronized, and the transactions are not connected between the centers. and branches and manual tracking, does not support rotation of documents associated with each TF transaction, does not decentralize users at different levels, does not support tracking management (list) of submitted documents/ receive.
Therefore, for the TF system and supporting applications, it is necessary to continue to perfect it at the most reasonable level, limit the change requirements that are too complicated, and overcome the existing aspects of the system through the instructions. and clear, complete,
It is urgent to implement the centralized TF system project. At the same time, it is necessary to quickly launch new trade finance products to attract customers such as export L/C financing, Silent confirmation of L/C. Advance sales invoices (Invoice discounting).
3.2.2.7 Promote effective exploitation of foreign currency sources.
With an abundant amount of foreign currency from export revenue of businesses with an average monthly turnover of 70-100 million USD per month, Vietcombank Vung Tau needs to promote mobilizing foreign currency capital, exploiting funding sources and exploiting financial resources. improve the quality of foreign currency credit to ensure and proactively source foreign currency to pay for imported L/Cs of great value in the context of unstable foreign currency supply and demand.
In addition, channels that attract large amounts of foreign currencies such as remittances, foreign exchange agents, international guarantees, etc. also support foreign currency balance.
3.2.3 Recommendations to the State Bank of Vietnam.
- Proposing the State Bank to support the supply of USD more actively, propose flexible exchange rate management solutions to be able to meet the foreign currency needs of traditional import customers as well as minimize the foreign currency transfer transactions of businesses to sell to other banks at a higher exchange rate. For the past several months, the official exchange rate has been fixed, incompatible with market fluctuations.
- The current exchange rate management policy of the State Bank, according to the State's statement, is a regulated floating rate, in reality it is fixed. The exchange rate has a great influence on the economy and import-export businesses. The exchange rate management of the State Bank therefore plays a very important role. However, over the past time, the exchange rate has fluctuated, causing difficulties for import and export enterprises. In the first half of the year, the supply of foreign currency is often more than the demand for foreign currency, many businesses need to sell USD to the bank, but the bank's demand is not much, so the USD exchange rate is low, which is not beneficial for exporters. But by the end of the year, the exchange rate skyrocketed because businesses needed USD to pay the value
Importers should agree to buy USD at an exchange rate much higher than the official price. The exchange rate announced by the State Bank is sometimes higher, sometimes lower than the market price, leading to some businesses transferring USD from one bank to another to sell at a higher price, causing a virtual supply-demand situation, causing damage to the business.
3.2.4 Solution on the customer side.
To protect themselves, businesses need to arrange employees who are knowledgeable about import and export, fluent in foreign languages, well-versed in domestic and international commercial laws to conduct transactions in order to thoroughly understand contract terms and select options. appropriate secure payment method. In case of choosing the documentary credit method, the enterprise must clearly understand the foreign trade contract and the L/C, documents and goods are independent of each other. Therefore, upon receiving the notice, the enterprise must carefully check the contents of the L/C and coordinate with the advising bank to advise on unsatisfactory issues and request the buyer to amend the terms of any irregularities. advantage in L/C.
Enterprises need to ask staff to practice foreign languages, improve their understanding of the law, regularly send staff to participate in training courses on import-export and international payment. In addition, businesses need to study the market carefully to choose the right customers, possibly through the Vietnam Chamber of Commerce and Industry, Credit Information Centers of commercial banks, embassies. Vietnam abroad to get information, find out partners.
In addition to creating credibility with partners and banks, import-export enterprises need to comply with international practices, actively cooperate with banks to find solutions when there are risks, to avoid the situation of spilling out. responsibility for the bank, causing additional problems and not solving the problem.

Date published: 09/04/2022