Surely you are learning about Binace and want to open a trading account on the Binace exchange. You have made a wise choice because in my personal opinion, evaluating cryptocurrency exchanges, I consider Binance to be a reputable and reliable cryptocurrency exchange.
Why is that, because according to my review, I see that Binance is used by many people around the world, in Vietnam most of the users use this virtual currency exchange. The reason I choose Binance is because it is reputable and has many users, high liquidity, many features for Traders such as Futures, Spot, in addition, I find it very easy and convenient to buy and sell coins here. . There are many cryptocurrencies listed on this exchange such as Bitcoin BTC, Ethereum ETH, Litecoin LTC etc…. Please register and try it out now.
First you need register for an account. Opening an account is completely free.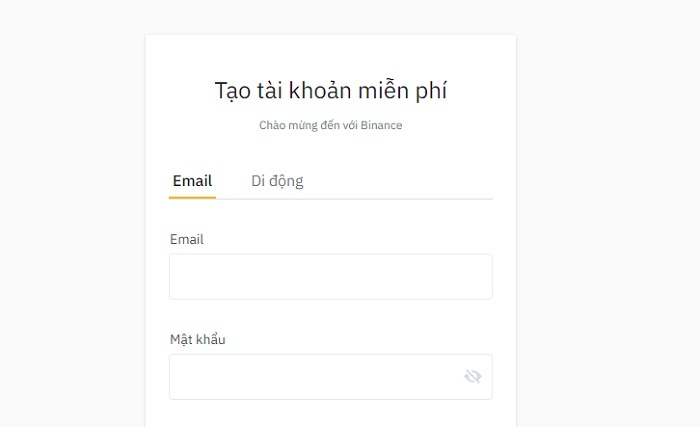 This is the main interface for you to register. There are 2 tabs that are registered by Email or Mobile. First you need to enter your email address or your phone number correctly. Because later you will need to verify your email or phone number. Next, you create a password by entering the password box. The password is required to have a minimum of 8 characters including at least 1 numeric character and 1 uppercase letter character. After entering, click "Create Account".
After clicking create an account, Binance will send a verification email to your email address. Open your email and copy the six-digit verification code to enter it on the verification request screen. After verification, you can use the email address and password you just created above to log in to the binace floor to explore.
Good luck!
Maybe you are interested!
Date published: 01/11/2021