Maybe you don't know about Binance so you want to learn about it. Or maybe you already know about the cryptocurrency exchange Binance and want to learn more information. Please read this article in its entirety! maybe it will help you.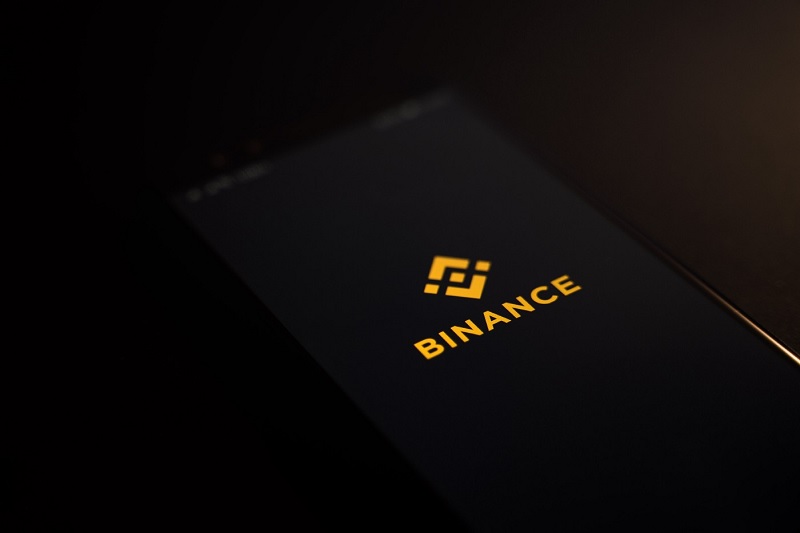 Binance is the world's leading cryptocurrency exchange platform. After reading this article, you will have a better understanding of how to trade crypto on Binance.
Before discovering you need an account to try it out, just a few minutes and you will have a binance account: Register now! .
Overview of the Binance virtual currency trading application.
We will learn about this application in turn. I rate Binace as the most prestigious coin trading platform today that you should use.
The first is the main interface of this App: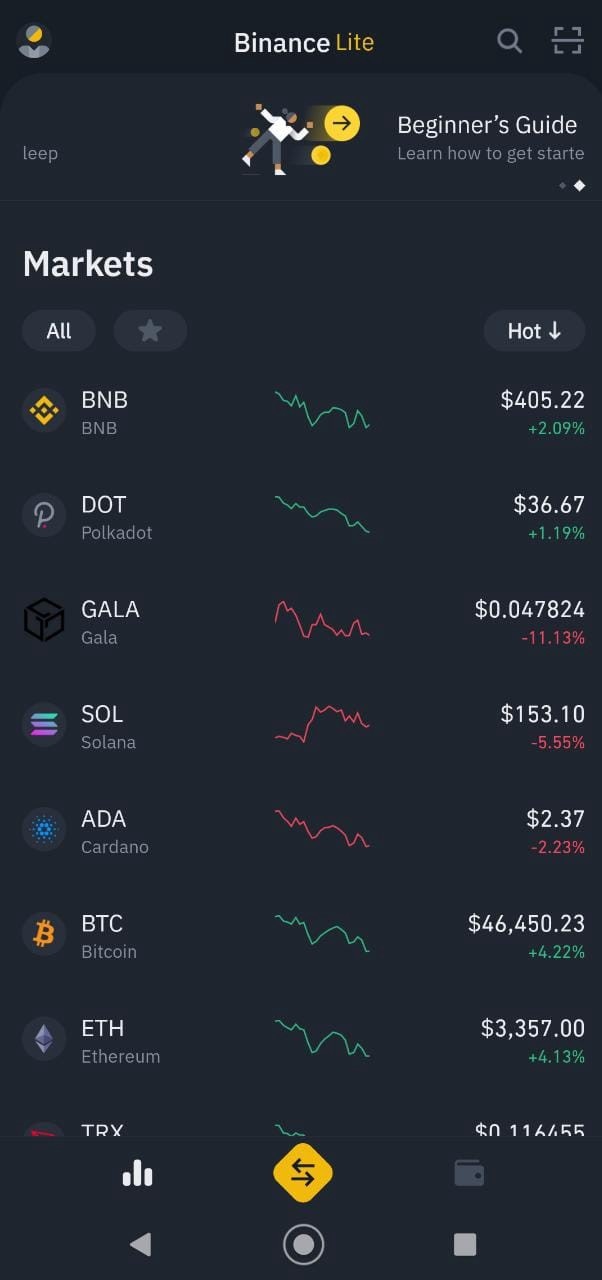 After signing up for a Binance account, log in to use it right away. This is the first screen after successful login. 
The Binance app has two interfaces, Binance lite and Binance Pro.
Maybe you are interested!
Binance line is a simple interface that is easy to use for newbies, but it lacks many features.
Binance Pro is the fully featured interface of this exchange.
To use all binance features, please switch from the Lite interface to the Pro interface. To switch skins click the profile icon and click the Binance Lite switch button.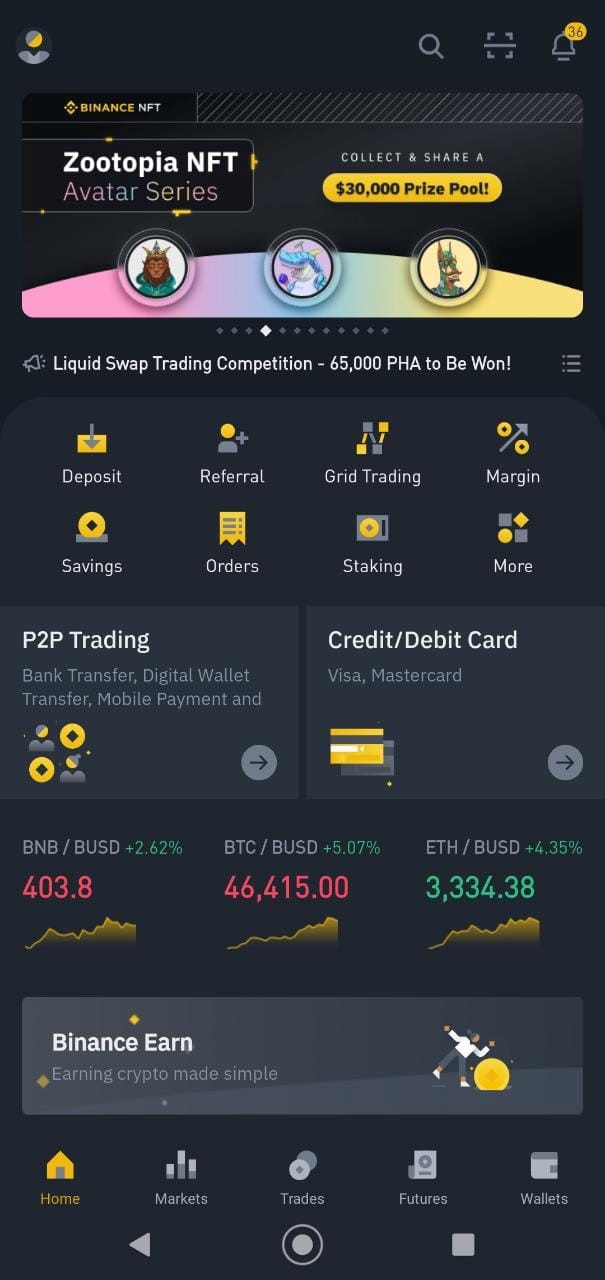 First we see different banners showing all the ongoing events, clicking on them will take you to another screen showing more details of each event.
Binance offers many other features besides trading. Below the banners we see different icons, like deposit, referral, grid trading, etc.
Below these icons we see P2P transaction options and a credit/debit card button. P2P trading means buying/selling from/to others directly, and a credit/debit card option allows you to buy virtual currency with your card. Refer to https://p2p.binance.com/en for more on p2p trading. What is p2p transaction, I will guide in another article.
We then see the prices of the top three cryptocurrencies along with their market price change displayed as a percentage (%). Below, we will see a list of the top gainers, biggest losers and trending cryptocurrencies.
The image above is the Binance Pro interface with all the features you need. On the screen are icons you can click on it to explore. In addition, the price of some coin pairs is also displayed on the screen. The bottom bar is the main functions are Home, Market, Trading, Futures, Wallet.
Basic terms in trading coins you need to know.
Green indicates rising prices, Red indicates falling prices.
Every cryptocurrency has a symbol name, for example Cardano's symbol name is ADA, Bitcoin is BTC, Ethereum is ETH.
While buying and selling, we will see different currency pairs separated by a "/". For example, BTC/USDT when buying means you want to exchange your USDT for BTC (BTC equivalent to USDT) and BTC/USDT while selling means you want to exchange your BTC for USDT (BTC equivalent to BTC) ).
Trade BTC with USDT pair. It is recommended to trade with a stable cryptocurrency like UDST, BUSD, USDC etc although binance supports trading with ETH, BTC, BNB, stable coins, etc. Why should we trade with a stable coin? currency with stable price, smallest fluctuation eg USDT. Because if the pair you trade is volatile, for example, both fall, you will not be profitable. Here I take the example of the ETH/USDT pair. ETH has a constantly fluctuating price, while USDT has a very small fluctuation range. So when the ETH price changes it will generate a profit. For example, you trade the ETH/BTC pair, usually the price of ETH will change up and down according to the BTC price, so you will get little profit when trading such a pair.
Understand the candlesticks in the chart.
To be able to trade to make the most profit you need to learn about candles. Candlestick and chart it is similar to in stock trading. In the chart, we see red and green candles. The reason why it is called a candle is because its shape resembles a candle. You need to have a good understanding of candlesticks and charts before you start making trades to avoid unnecessary losses.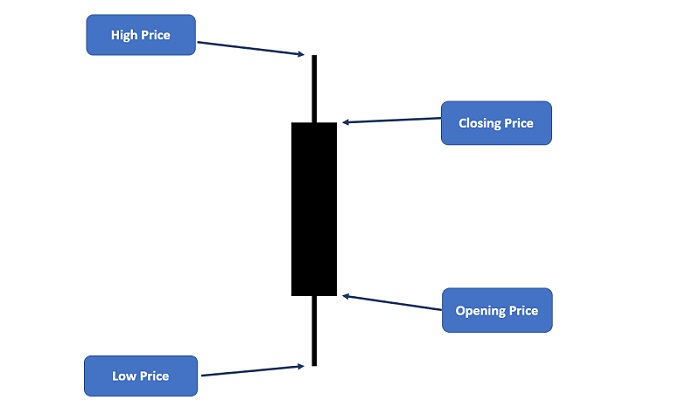 In the image above, observe the candle shape. We have the body of the candle as the middle part, the beard of the candle. In the chart, there will be candles with upper whiskers, candles with lower whiskers, and candles without beards. There are many types of candles that we need to learn about. Looking at the picture above we see the price of the candle.
The highest part of the beard is the ceiling price ie the highest price, the bottom part of the lower beard is the floor price ie the lowest price. The upper part of the body or the lower part of the body is the closing price and opening price. Most charts can be adjusted to display time frames such as 1 second, 1 minute, 5 minutes, 15 minutes, H1, H4 graph is the corresponding chart for 1 hour and 4 hours to 1 day , 1 week, 1 month, 1 year.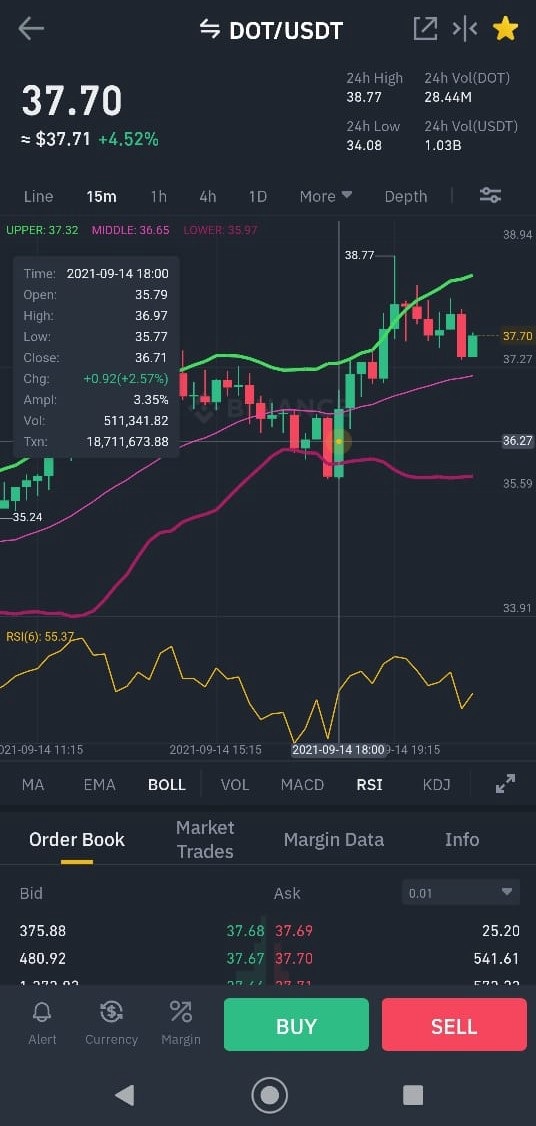 Example image of the time frame of a trade coin chart.
Looking at the chart above, you will see candlesticks corresponding to the timeframe. For example H4 frame means that each candle corresponds to every 4 hours. After 4 hours this candle will close and open a new candle and it will generate opening price and closing price.
What is the opening price, closing price, ceiling price and floor price?
Do you know what the beard part is? that's how far the price moves during this 4 hour period. The upper candlestick will touch the highest price in this time frame. The lower beard will show the lowest price in this time frame. When a new candle is created first it will be the opening price. After that timeframe expires, closing before moving on to the next new frame will give us the current price as the closing price. At this point we will have a complete candle with a standard body.
The opening and closing prices are very important. It gives us judgments and decisions on how to trade.
To see the information of the candle or the price information in that time frame, we click on that candle, the screen will display the necessary information such as the highest price, the lowest price, the opening price, the closing price, etc. ...
Before trading, you need to have money in your wallet of some kind of cryptocurrency such as USDT to start trading. If not, you can transfer from another wallet to binance wallet or trade directly p2p.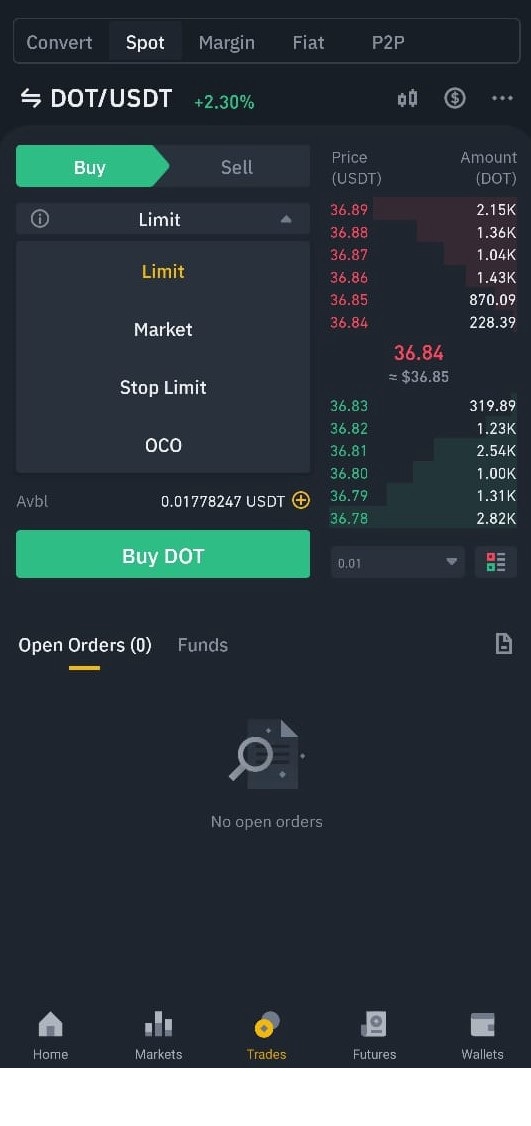 The picture above is that we are preparing to trade the DOT/USDT pair. Looking at the picture above, you need to know some parameters to be able to make a transaction.
What is Buy Sell in trading coin?
Buy means buy, Sell means sell. For Spot trading here it means that we will Buy ie buy a certain coin when at the bottom price. After buying, also at this screen, we will Sell ie sell at the top.
For example, you buy 01 BTC at 29,000USDT, then when BTC is priced at 100,000USDT, you execute a Sell order ie a sell order, we make a profit of 71,000USDT. Equivalent to 71k USD, too much, right?.
Click on Limit with a triangular arrow we will see a drop-down menu. include: Limit, market, Stop limit, Oco
We will learn about them. Each feature has its own charm. And it will be of great help to you while trading.
What is Limit order in binance?
Limit order means you will execute a buy or sell order when the price reaches the limit you set. After setting the price and executing the order, the application will automatically open the order when the price reaches the price you set. If you don't want to execute a limit order anymore you can cancel it at any time.
For example, the current price of BTC is 50,000USDT. You guessed it could drop to 20,000USDT. At this point you will place a buy order at 20,000USDT and when BTC reaches this price, your order will automatically be matched. Or for example you have 1000 BTC you technical analysis that BTC can reach ATH for 100,000USDT. You will now place a sell limit order with a limit price of 100,000USDT. When BTC reaches this price your order will be executed and your BTC will be sold.
What is a Market Order?
A market order is an order to be executed immediately at the current price. For example, the current BTC price is 60,000USDT when you buy or sell BTC and choose the Market order, then after clicking buy, you will immediately buy at the current price of 60,000. It differs from the Limit order above which is to buy immediately at the current price.
What is Stop limit order in Binance?
You set a stop limit when you want to minimize your losses. When you select the stop limit option, you need to enter two values ​​one for the stop and the other for the limit. For example, if I buy cryptocurrency for $9 and I can't take a loss greater than 30% then in stop field enter value $7 and in limit field I enter value $6 . So whenever the price goes below $6 the order will be executed automatically, but if the price falls below $7 and starts to rise after hitting $6, the order will not be executed. .
What is an OCO order on binance?
In the cryptocurrency or virtual currency market, you cannot accurately predict or predict how it will fluctuate. To hedge against risks, Binance provides you with an additional feature that is OCO. In this case, we can place a stop limit (mentioned in point 3) and a sell limit (mentioned in point 1), but unfortunately we cannot place two separate orders. So here comes Oco, which stands for One Cancels the other. In oco you can put stop limit and limit order together but if one is executed the other will be canceled which means if the stop limit order is executed the limit order will be cancelled. and vice versa.
Above are the most basic things about the Binance exchange. You can Sign up for an account now so you can learn about it.
Wish you make a lot of money from trading coins!
Date published: 06/11/2021